Cookware
Pepper's Wok & Tool Set
This is the ultimate set for creating clean-out-the-fridge meals. Aside from just stir-frying, the Teigen-Legend fam uses the wok and spider strainer for deep-frying and big-batch sautéing.
Big enough for a pound of noodles

Bundled with wooden tongs and a spider strainer

Steam, serve, and store, all using a tempered glass lid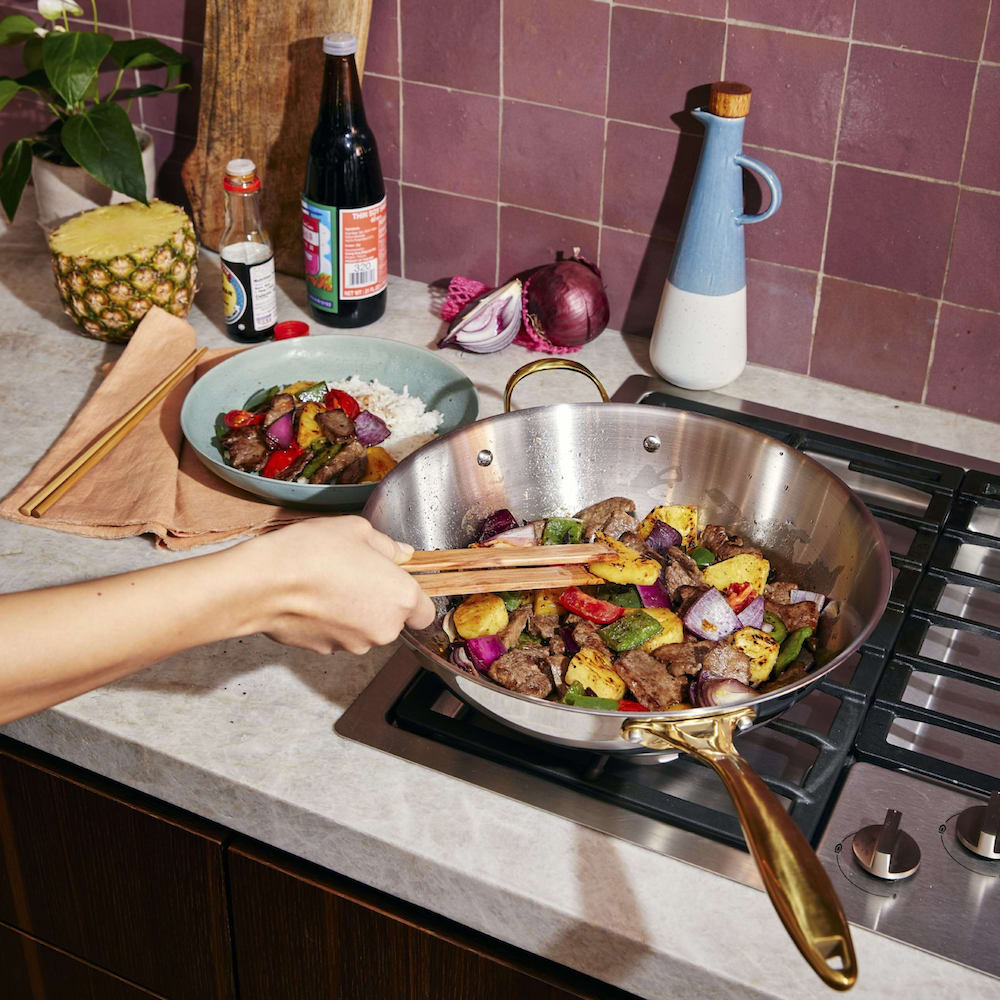 15-Minute Fridge Cleanout Fry
Heat 3-4 tbs peanut oil in a large wok over medium-low heat.
Add 10 cloves lightly smashed garlic and cook, stirring, until fragrant and lightly browned, 1 to 2 minutes.
Raise the heat, add 1 medium sliced onion, and 2 cups sliced rotisserie chicken and cook, stirring, until the onions are very slightly softened, 2 to 3 minutes.
Stir in 4 lightly beaten eggs, then 4-5 cups cooked white rice rice, then splash some Thai seasoning sauce seasoning sauce over the top, stir to coat, and cook, stirring, until warmed through.
Add half of 1 chopped tomato and sliced scallions and cook, stirring, until warmed through.
Transfer to a platter and serve with lime wedges.