Cookware
Chrissy's Fave Stainless Steel Set
We call them Chrissy's faves for a reason—between this saucepan, skillet, and a universally useful multipurpose pan, you can cook pretty much anything. All three feature aluminum core induction for even cooking and double-layer stainless steel, and the skillet and cook-anything pan feature non-toxic nonstick coating. This stunning, gold-handled set includes the all-day, everyday essentials that make kitchen life chic and easy.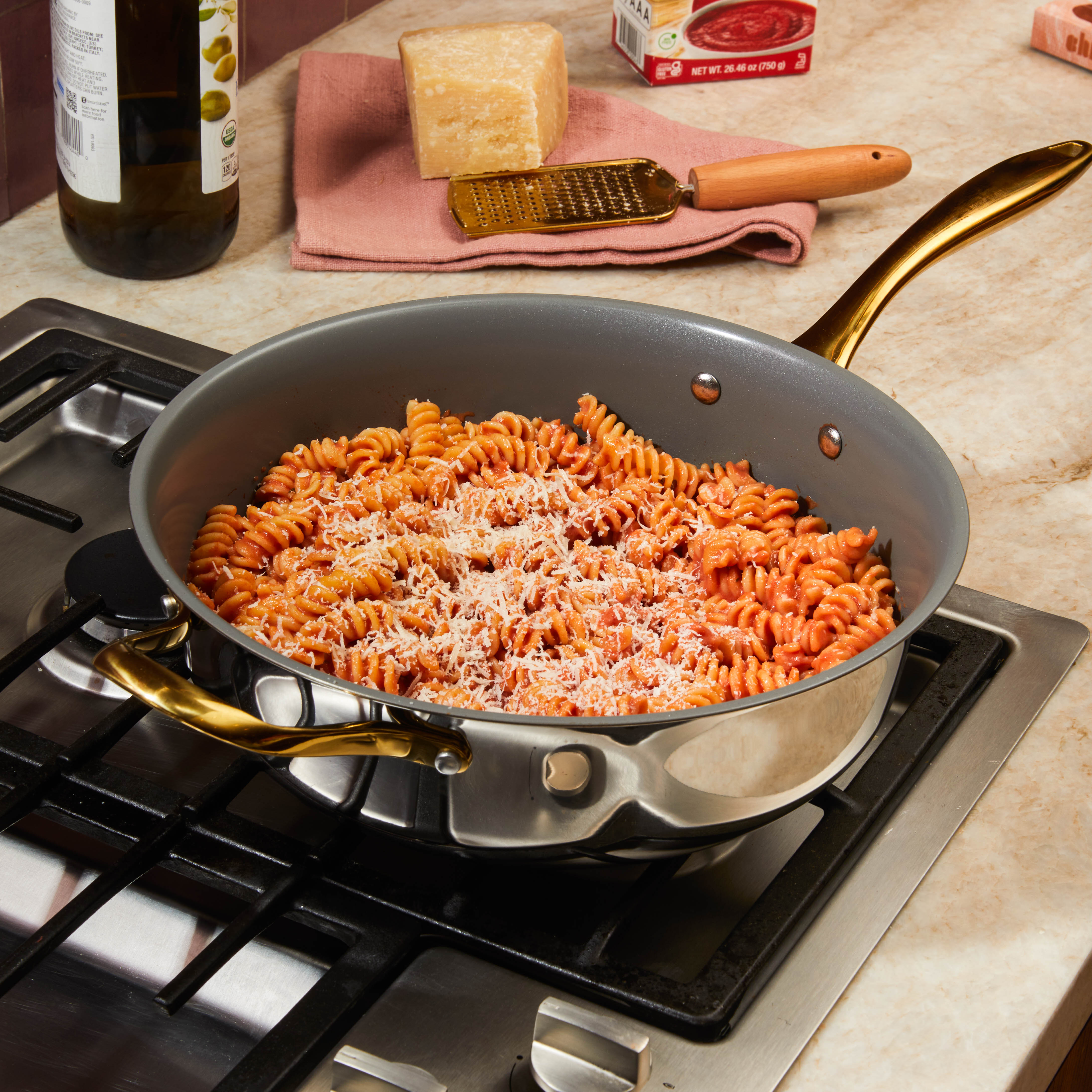 The Secret Lives of Stainless Steel
Saucepan
Day Job: Poaching eggs, melting chocolate (and butterrrr), slow-cooking sauces and gravies
Side Hustle: Doubles as a fondue pot
Skillet
Day Job: Breakfast duty, searing salmon, One-Skillet Orange Chicken
Side Hustle: Cooks a damn good crispy pizza
Cook-Anything Pan
Day Job: Simmering chilis and stews, jamming out jambalaya, cooking carnitas
Side Hustle: Steaming clams and mussels—take the pan straight to the table!