Cookware
Nonstick Cast Iron Enamel Skillet
Cast Iron is the secret to restaurant-quality textures: think crispy fried eggs, perfectly seared steak, and crusty cornbread. It can cook almost anything and will last a lifetime.
Naturally nonstick for no-fuss cleanup

Use on the stovetop, in the oven, or even over a campfire

Unlike most cast iron, seasoning (the process of baking oil into the pan) is not required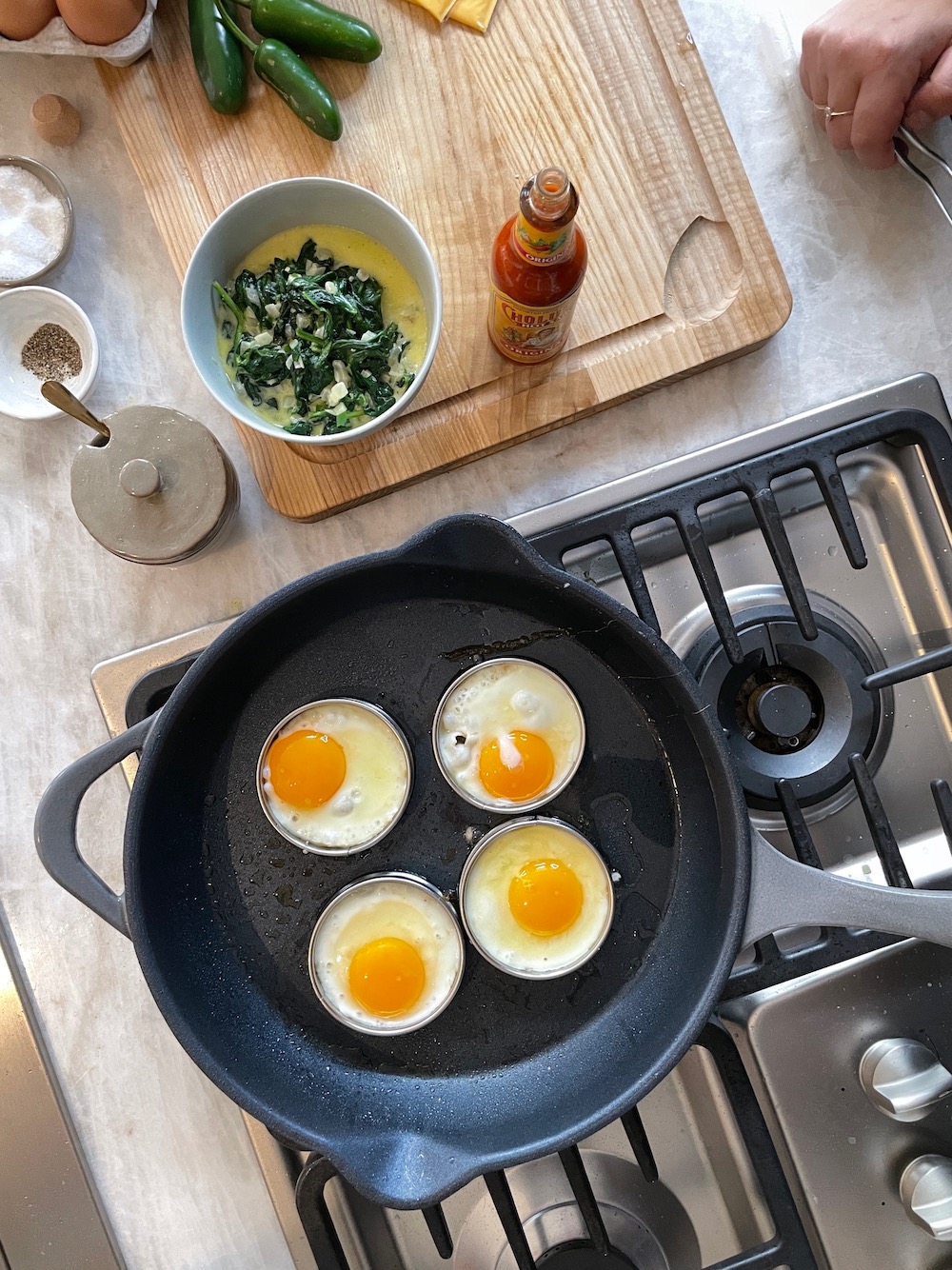 Perfectly Round Fried Eggs (for Sammies)
Add the tablespoon oil to the skillet, then place four three-inch ring molds in the skillet, spray the insides with cooking spray and carefully crack an egg into each ring mold.
Cook until the white is set but the yolk is still runny (3 to 4 minutes).
Use an oven mitt to hold the handle and a dinner knife to help slide the egg out of the ring mold.