Pantry
The Perfect Chocolate Chunk Cookie Mix-3 Pack
Regular price
$27.00
Final Sale
Turns out, the perfect cookie does exist. Made with fudge-y, melty, semi-sweet chocolate, sea salt, and a hint of vanilla flavor, this mix takes the classic chocolate chip cookie to the next level! Just add an egg and butter to this do-it-all mix and you're golden. Bake 'em up and watch all (or most) of your problems melt away with each bite. Chrissy's pro tip: Brown your butter before adding to the mix (instructions on the box)!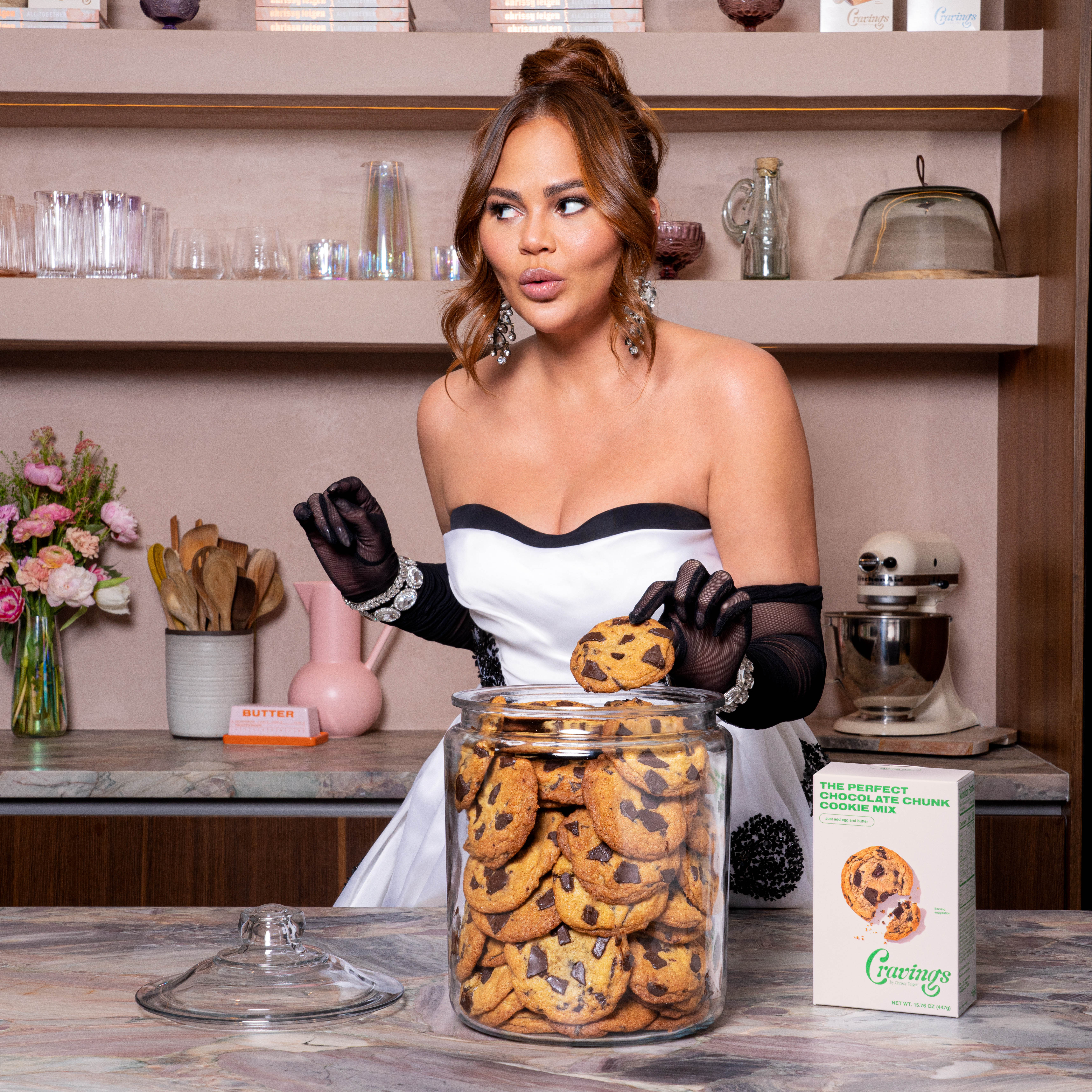 Chrissy's Baking Mix Tips and Tricks
Chrissy's pro tip: brown your butter! Browning the butter is so easy and will result in a cookie with nutty, toasty, butterscotch-y undertones. So worth the extra step!
Instructions: Place 1 stick + 1 Tbsp butter in a small saucepan over medium-low heat. Stir continuously until the butter turns golden brown and you can smell a nutty aroma. Immediately transfer to a heat-proof bowl and cool. Continue to above step #1 on box, adding in the egg and cookie ingredients. If dough is crumbly, add 1 Tbsp of water. Continue to steps #2 & #3.