Accessories
The Teddy Slipper in Toffee
On sale for $18.00 from $32.00
Final Sale
Faux sherpa slippers in muted pastels are the everyday luxury that makes stepping out of the shower feel like the Four Seasons Spa. Padding around the house in this soft, plush pair feels like walking on pillows, but with better ergonomics.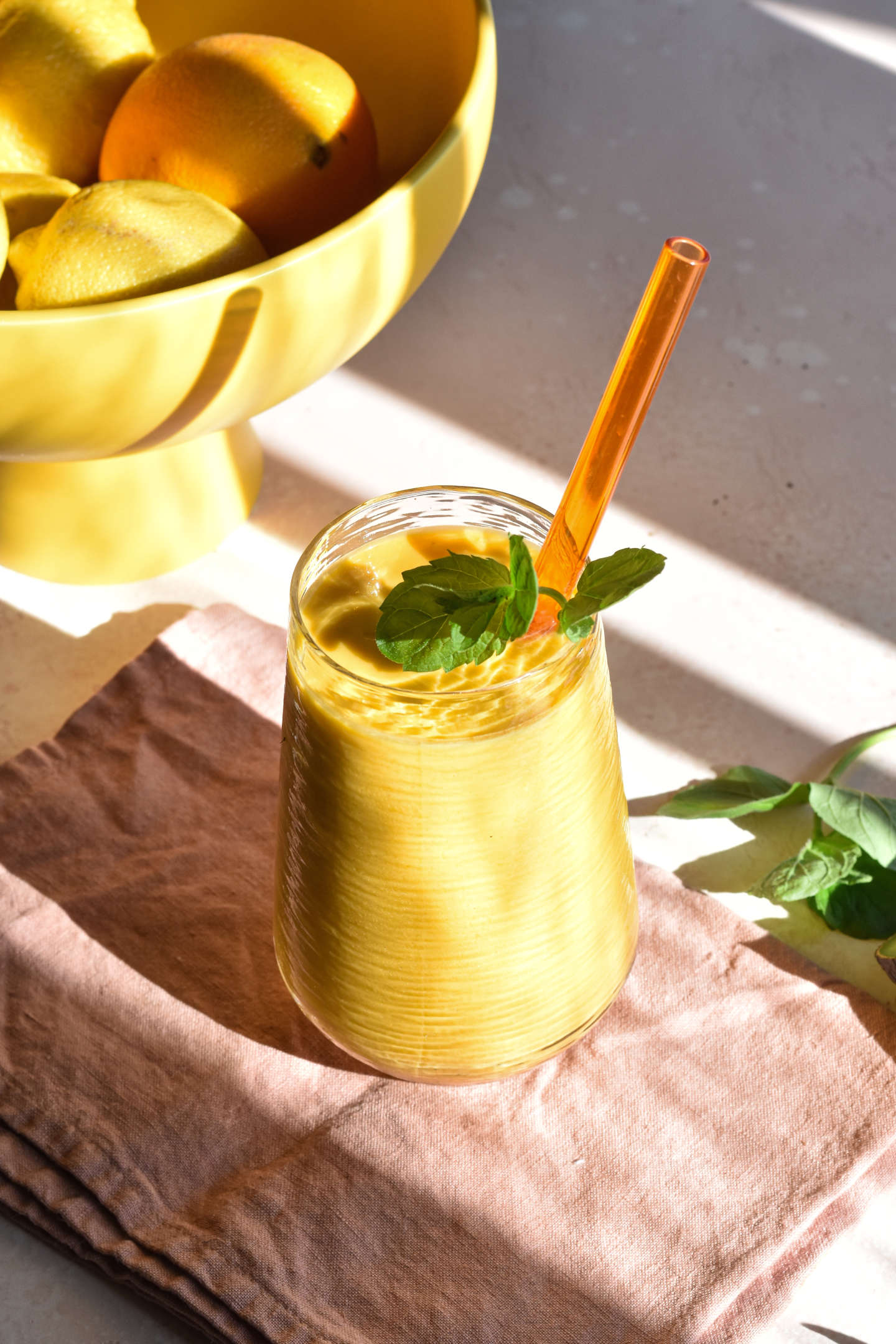 The Five-Minute Smoothie Chrissy Swears By
The creaminess is all in the avocado. Blend one C cubed frozen mango, 1/2 C each yogurt and milk, 1/4 ripe avocado, one Tbsp. honey, splash vanilla, and a pinch each of salt and turmeric until smooth but still thick. Pour into a glass and watch it disappear.