Pantry
Salted White Chocolate Macadamia Cookie Mix-3 Pack
Regular price
$30.00
Final Sale
Shipping begins 12/03/22
Inspired by her recipe from her Cravings: All Together cookbook, this cookie channels lazy 1990s mall days (remember those giant cookie cakes?) and other childhood nostalgia with its combination of white chocolate and macadamia nuts, and its thin, chewy texture. Our favorite part? The addition of flaky sea salt added right before baking—giving it a hint of savory flavor to counter the sweet.

Pre-order item, shipping begins on or after 12/2/22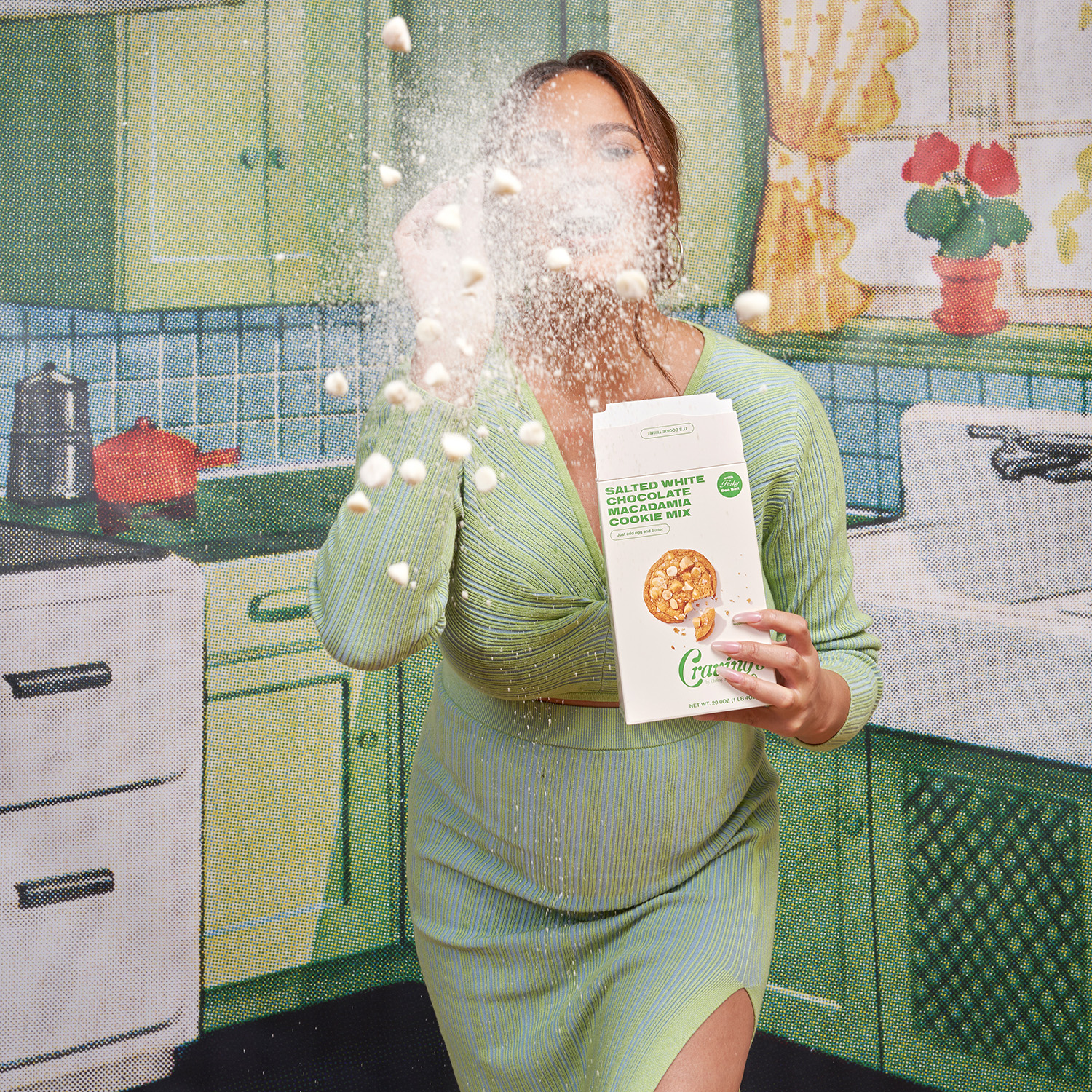 Chrissy's Baking Mix Tips and Tricks
Use potato chips instead of salt for extra crunchy cookies: Mix up the Salted White Chocolate Macadamia Cookie Mix as directed and then instead of adding sea salt before baking, crumble up a handful of ridged potato chips and stir into mix. Bake as directed.