Hair
Lookin' like a Snack Headband in Junk Food
On sale for $10.00 from $14.00
Final Sale
Soft, stretchy, and just wide enough, this headband will keep your locks out of your lox, ice cream, or ramen...or your facial. Done in our favorite junk food pattern with piped trim and a cute twist detail on top, it's the outfit-finisher your late-night snack look needs.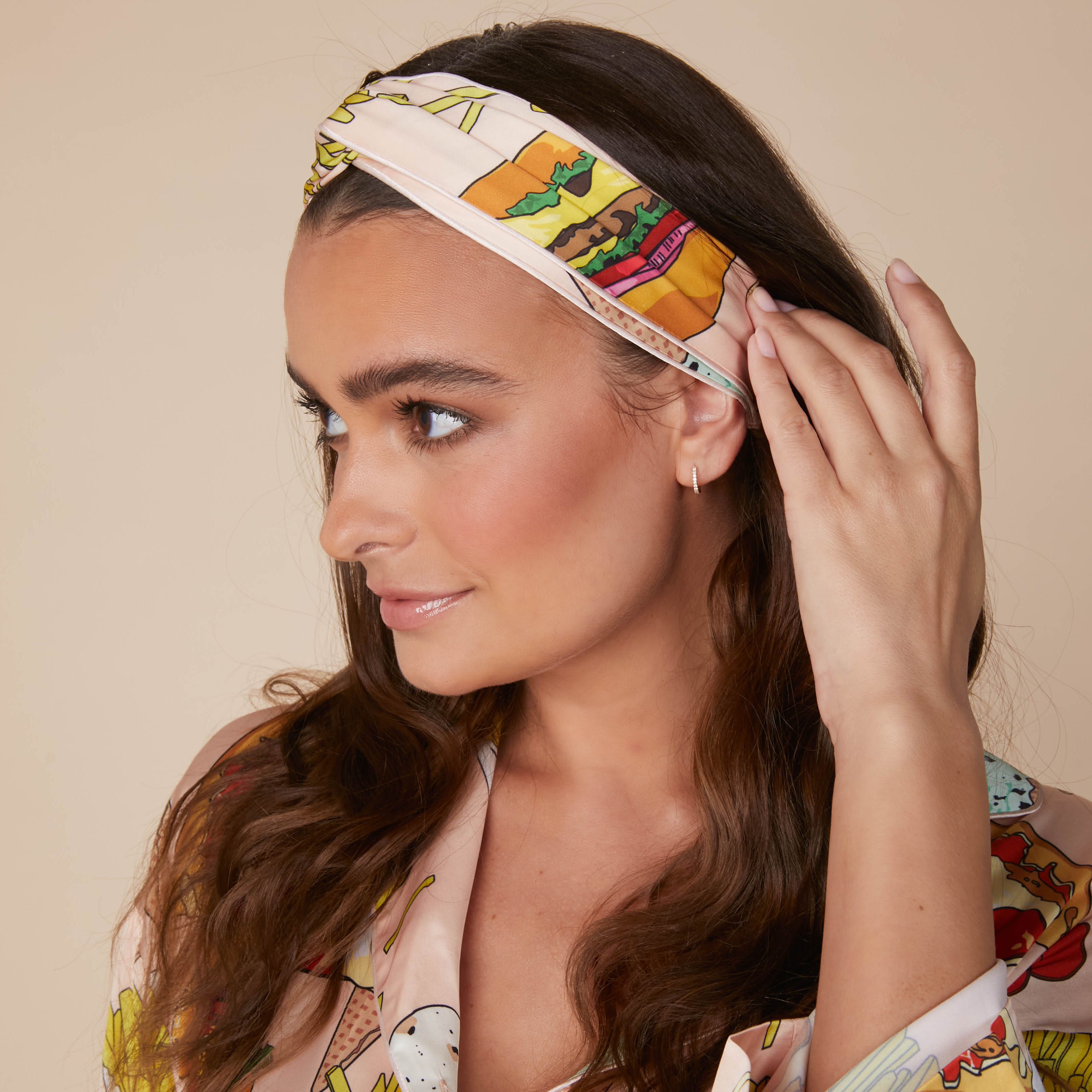 The 3-Ingredient Refrigerator Facial
Pull on your pizza-patterned PJs, eat something delicious, and save the healthy fruit for your skin. Make a brightening mask by combining 1/2 C smashed papaya, one teaspoon honey, and one beaten egg white.