Hair
The Dolcezza Head Scarf in Crema
On sale for $18.00 from $32.00
Final Sale
Wrap it up in this wide, drapey head scarf for instant chic and serious Amalfi-coast-vacation vibes. Made of soft, breathable fabric that billows beautifully in the wind, this piece is done in our print of the season: an abstract floral inspired by vintage fabric that looks straight out of an Italian film.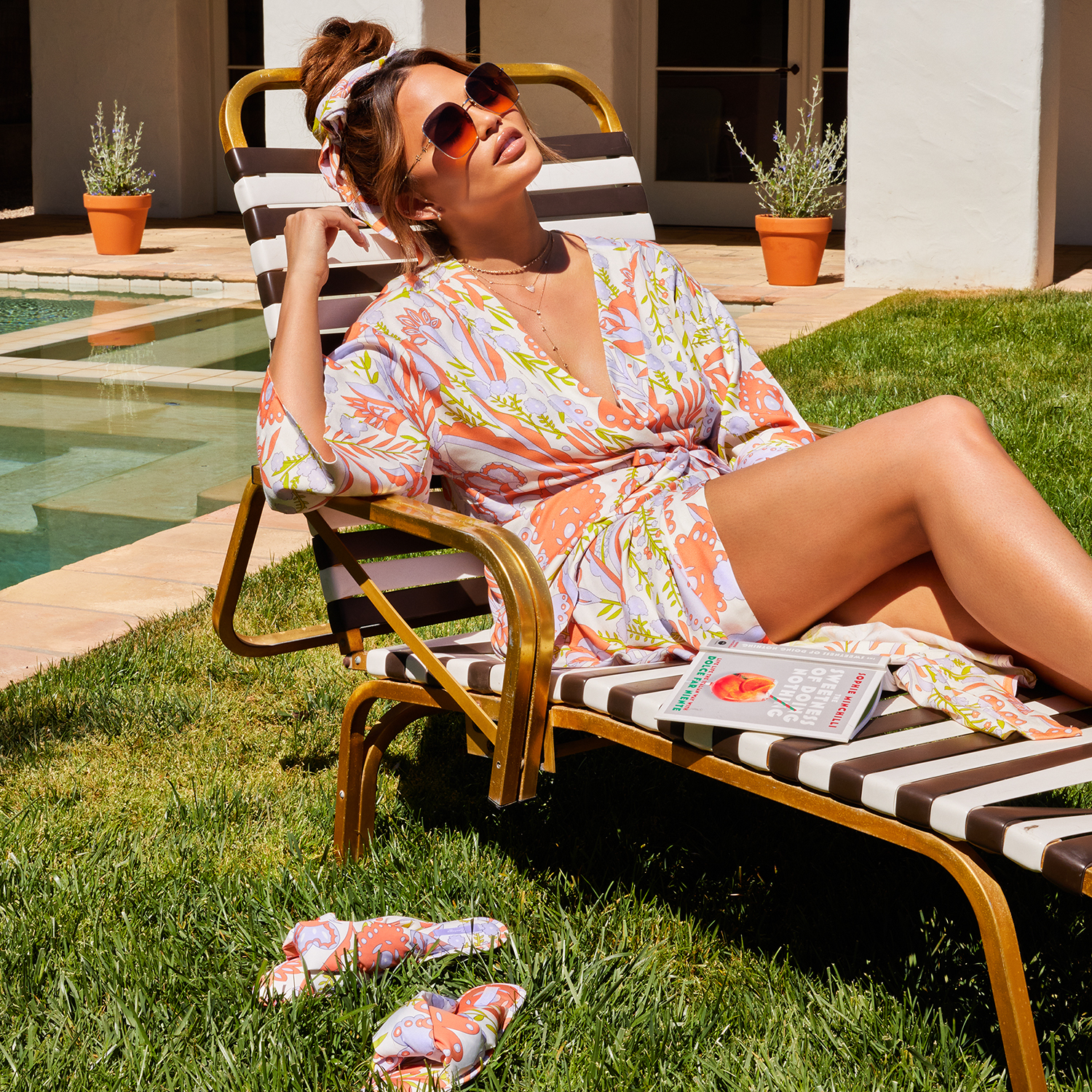 3 Ways To Style A Head Scarf The Wrap
To keep hair off your face, wrap around your head and fasten at the nape of the neck.
The Pony: Wrap scarf around a high or low ponytail and let the ends hang loose.
The Turban: Wrap from the back of the head to the front, and secure at the front with a knot or bow.