bakeware
Chrissy Teigen's Baking Basics Bundle
On sale for $96.00 from $106.00
Baking has never looked this good. Do baking right with the Baking Starter Pack by Chrissy Teigen. This essential bundle includes the Bake Anything Sheet Pan Set, Batter Up Mixing Bowls, and the You Butter Believe It Dish. With these high-quality tools, you'll be equipped to create a wide range of baked goods in style. Bake to impress. Enjoy a 10% discount when you invest in this all-inclusive baking starter pack.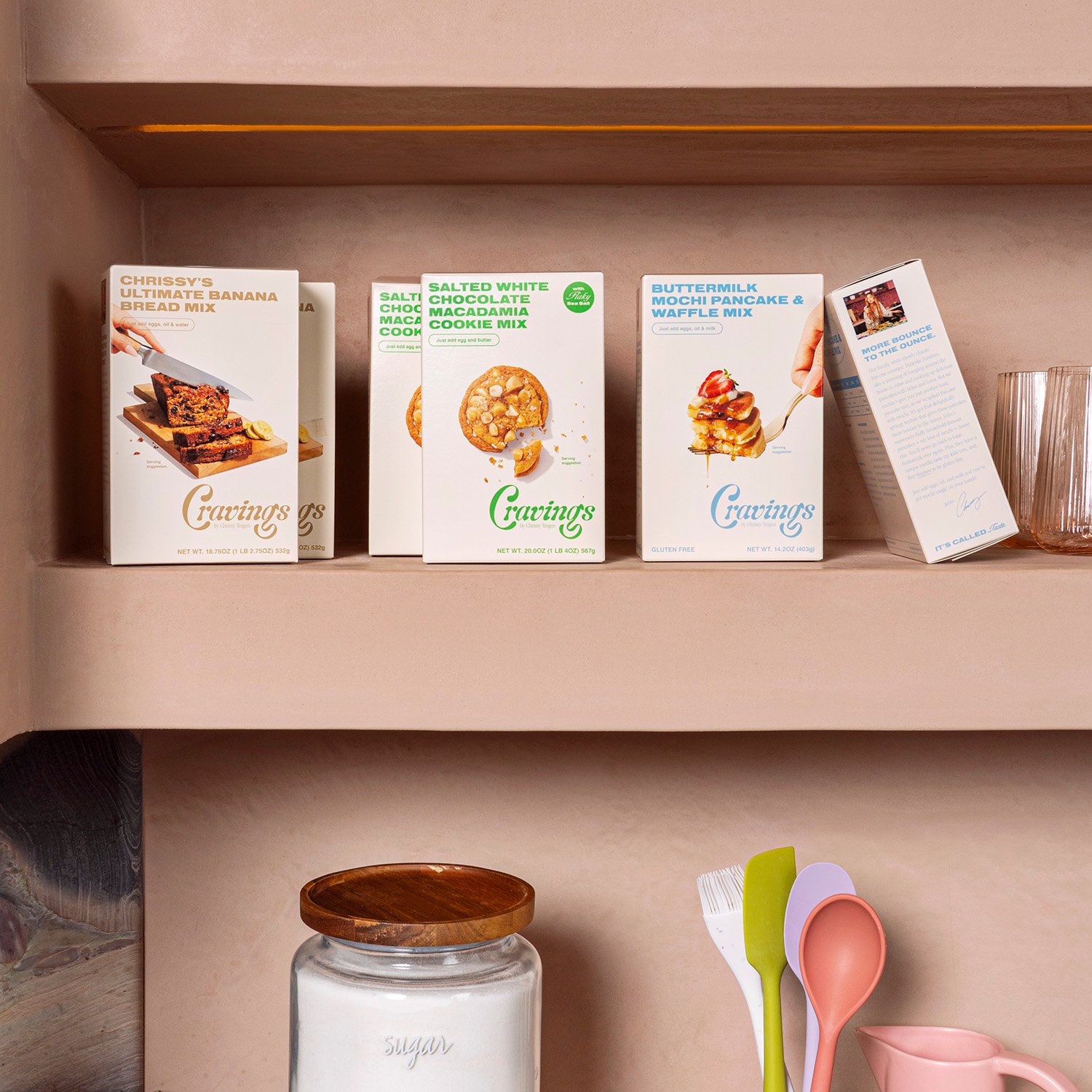 Chrissy's Baking Mix Tips and Tricks
Make banana bread muffins: Assemble mix as directed but pour it into a greased muffin tin (with wrappers) and bake for only 20 minutes. Freeze and store for Ultimate Banana Bread any time!

Use potato chips instead of salt for extra crunchy cookies: Mix up the Salted White Chocolate Macadamia Cookie Mix as directed and then instead of adding sea salt, before baking, crumble up a handful of ridged potato chips and stir into mix. Bake as directed.

Jazz up your mochi pancakes: To make your Buttermilk Mochi Pancakes extra special, whip up a batch of the batter as directed and add toppings of your choice just before frying: chocolate chips, blueberries, matcha powder, shredded coconut, or crumbled walnuts and raspberries. And don't forget you can use the mix to make waffles too!