Serveware
Chop-Everything Wooden Cutting Board
Big enough to hold piles of sliced and diced veggies while you prep, beautiful enough to take straight to the table stacked with cheese and charcuterie. This wooden cutting board has a slim-but-sturdy, easy-to-store profile, but you'll use it so often it's more likely to earn a permanent place on your counter.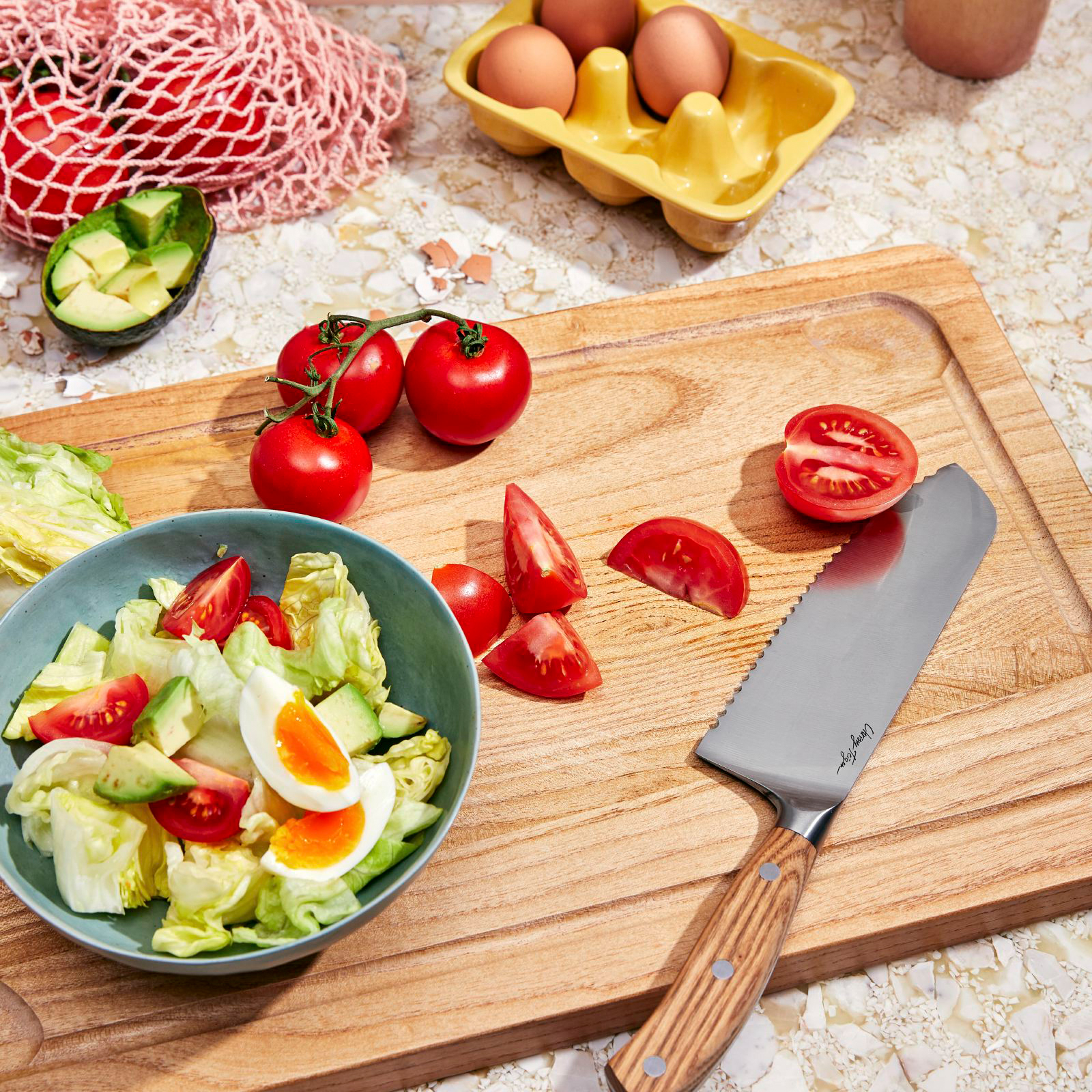 Slice & Dice A Tomato
Salsa and nacho perfection! Trim the root end and quarter the tomato; Remove gel and seeds from tomato (save for soup stock or tomato sauce). Cut into ¼-inch strips, then cut crosswise into small dice.